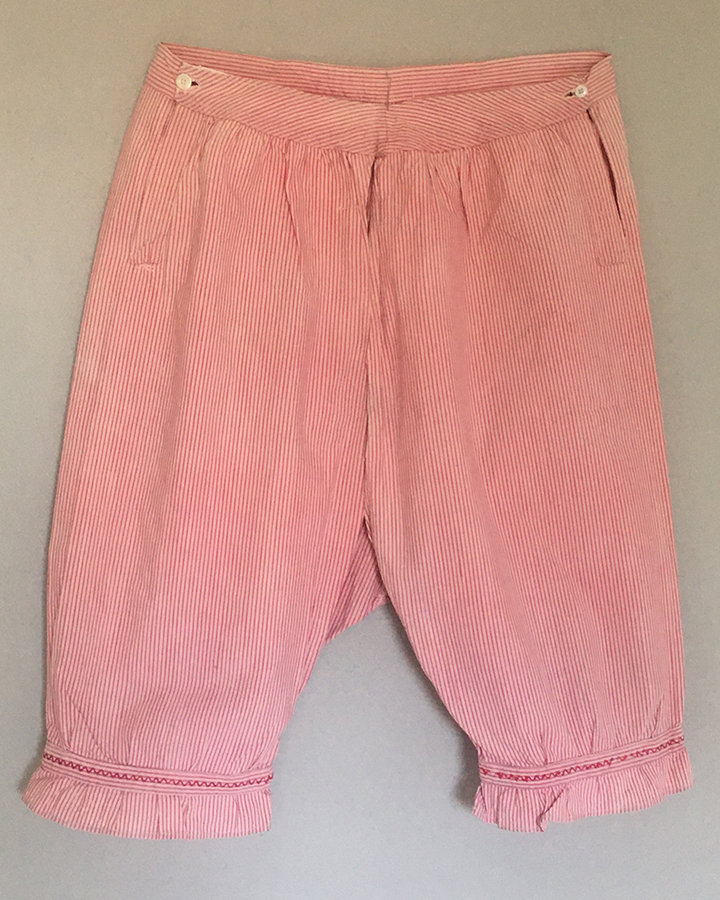 Pink Split Drawers
Late 19th c
Wow!
Cataloguing
Mid pink with a stronger pink stripe, the slightly shaped narrow waistband fastened at the side with buttons and hand sewn button holes above strengthened plackets, split drawers with frilled cuffs below a band of zig zag decorative stitching, the back with two narrow white tape ties, all machine stitched.
Waist 32 in; 80 cm
Front waist to hem 25 in; 64 cm.
Condition
Very good. Clearly well worn, but clean and fresh. There are some old darns to the inside lower split of the legs. Ask for photos. The two buttons are different, one mother of pearl, perhaps original, the other later of white plastic.
Price: £75 | $100 | €80
Ref N°: 8541