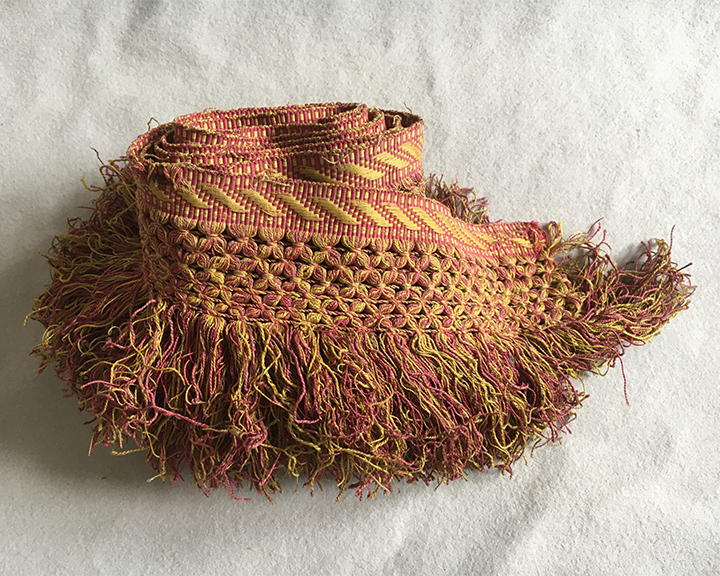 Fringing
19th century
Plenty here for a 16 in; 40 cm square cushion. Or for lampshades or anything else you would like to use it for.
Cataloguing
1.65 m of red and yellow silk fringing.
The top section 21/2 in; 3 cm. The lower fringe 6in; 7 cm
Condition
Apart from a couple of gaps, very good. From the right of the piece, travel 30 in; 76 cm along and you will see the fringe has a small gap. From the left travel along 8 in; 20 cm and there is a V gap in the top braid. Ask for photos.
Price: on request
Ref N°: A