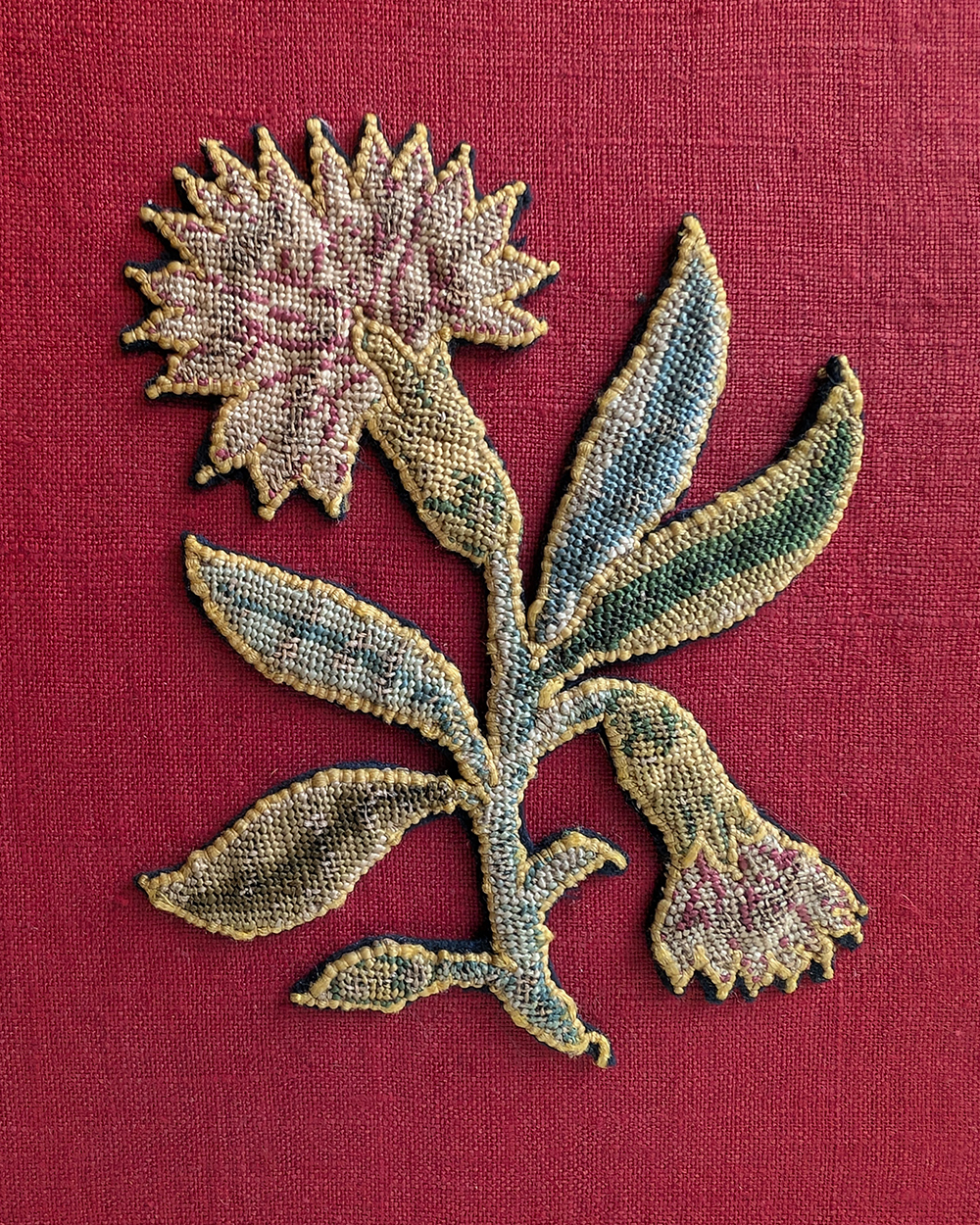 Charles II Period
c 1660
A very nice example which would make a lovely present for an embroiderer or gardener.
A pink is the original name for carnations. A slip is an embroidered motif, often a plant or flower with foliage. They acquired their name from gardeners' slips or cuttings. To propagate a plant the gardener takes a stem cutting the base with a diagonal heel, then potting up the cutting to form a new plant. These embroidered motifs were popular on bedhangings from the mid sixteenth to the mid seventeenth centuries. smaller motifs were used on boxes and mirror frames.
The motif needs hand stitching to a suitable background, a velvet, linen or wool. Talk to me if you need this done.
Cataloguing
A stem with a fully opened pink flower and a bud, in burgundy, green and beige wool in tent stitch, outlined with yellow couched wool, black wool backing.
5 x 4 in; 12.5 x 10 cm
Condition
This has faded and is now pastel colours. Very pretty. This has been stitched to a piece of old very very dark green velvet.
Comments
See my ARTICLE on Slips
The Victoria & Albert Museums's Textile Collection. Embroidery in Britain 1200-1750 p 54 & 55 for similar slips.
Price: £395 | $480 | €450
Ref N°: 8495