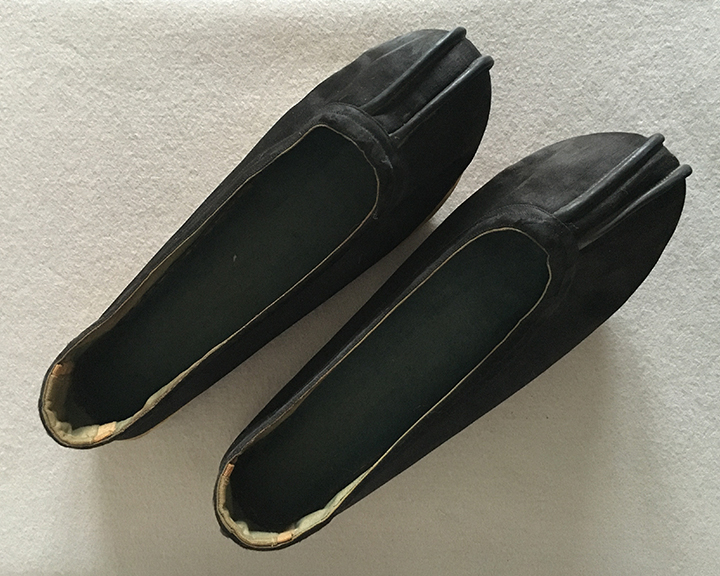 Chinese Shoes Xie
Late 19th c
This type of man's shoe xie with a rigid-sole was worn as an everyday shoe by Han Chinese city dwelling mandarins. The other item worn would have been the long boots, similarly constructed. The twine sewn pattern on the sole is very attractive.
Cataloguing
The black uppers of sateen cotton, the toes with two raised ridges of black leather over the elongated toe, the front sides with a quilted area, the opening area bound with black cotton, lined with pale green cotton, the rigid packed starched cotton soles with a final leather layer, hand stitched with twine,
10 1/2 in; 27 cm long.
Condition
Excellent. The soles have very slight wear. There is one small mark on one of the side soles 1 cm diameter.
Comments
Ruling from the Dragon Throne. Costume of the Qing Dynasty (1644-1911) by John E Vollmer p 33
Price: £200 | $270 | €230