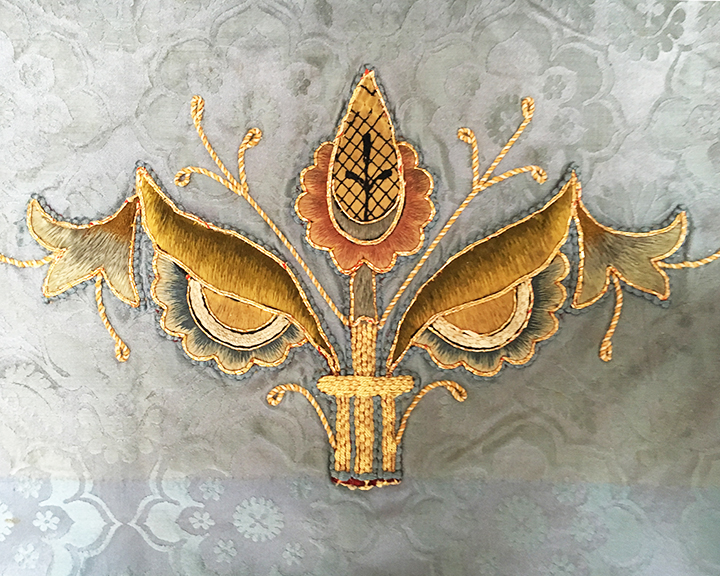 SOLD
Ecclesiastical Embroidery
Late 19th c
Attractive and decorative with very good embroidery.
Cataloguing
The slate blue silk damask ground woven with octagonals, embroidered with raised work design of stylised flowers emerging from a vase, to the left a sunflower with corded tendrils, all in shades of blue, cream, soft greens and pinky terracotta floss silks, outlined with couched gold wrapped silk, ochre and off white corded tendrils.
11 x 22 in ; 28 x 57 cm wide
Condition
Very good apart from the top right hand corner where the silk is torn. If you wanted to frame this piece the damage could be covered with a mount/frame.