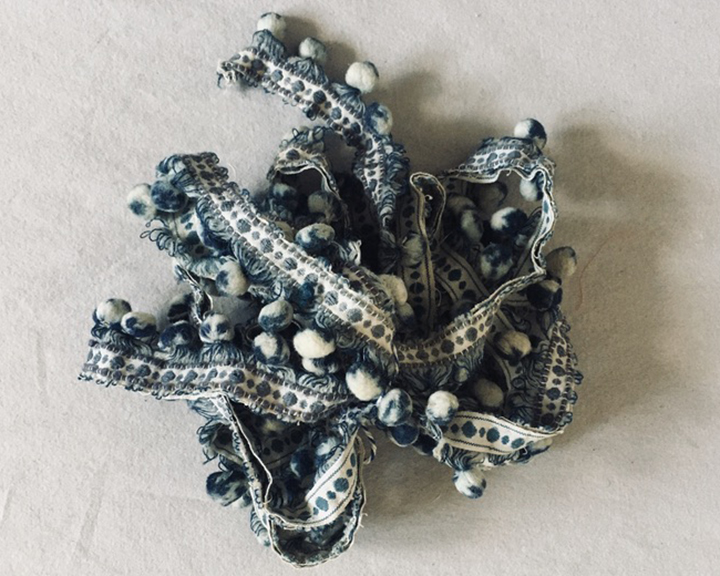 SOLD
Bobble Fringing
Late 19th c
Lovely.
Cataloguing
A double blue and white woven cotton braid with two sizes of spots, the braid divided to add the cushion fabric, all above rows of blue and white wool bobbles.
A total of 4 m in 4 pieces x 1 1/2 in; 4 cm deep.
Condition
Slightly faded in places. Ask for more info.