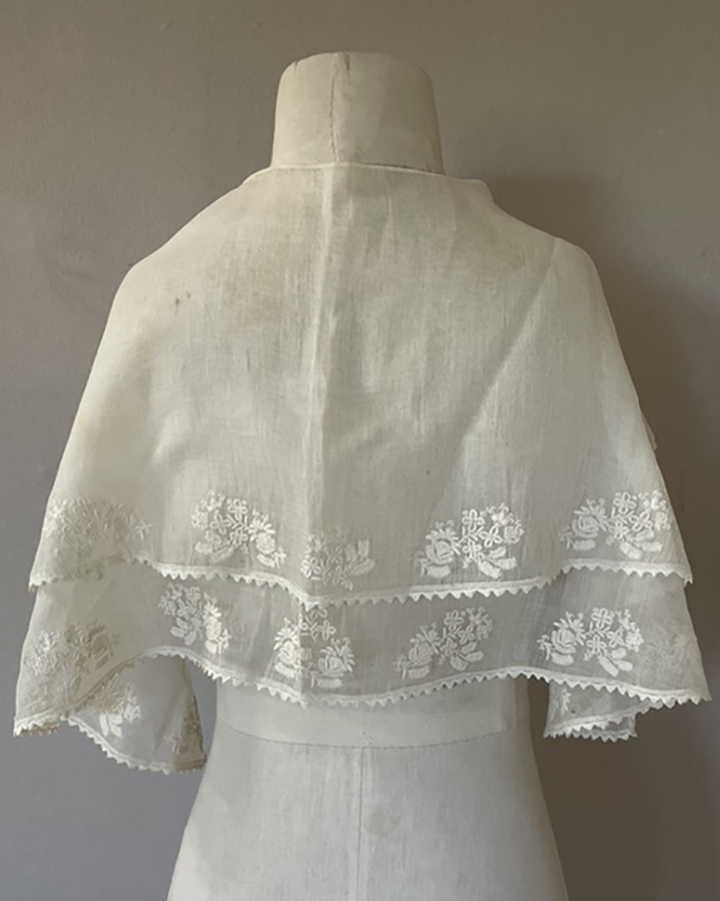 Embroidered Double Fichu
1830s
Very pretty and beautifully embroidered.
Cataloguing
The large fichu of squarish shape with a double collar, with small clusters of flowers and leaves in a rpeat motif, the ties similarly worked, on fine cotton muslin.


12 in; 32 cm deep.
Condition
Very very good. One small mark, half the size of a pencil end. Then very very very slight light marking 6 x 4 in; 15 x 10 in, in area, but not covering that whole area.
Price: £225 | $300 | €260
Ref N°: 1166