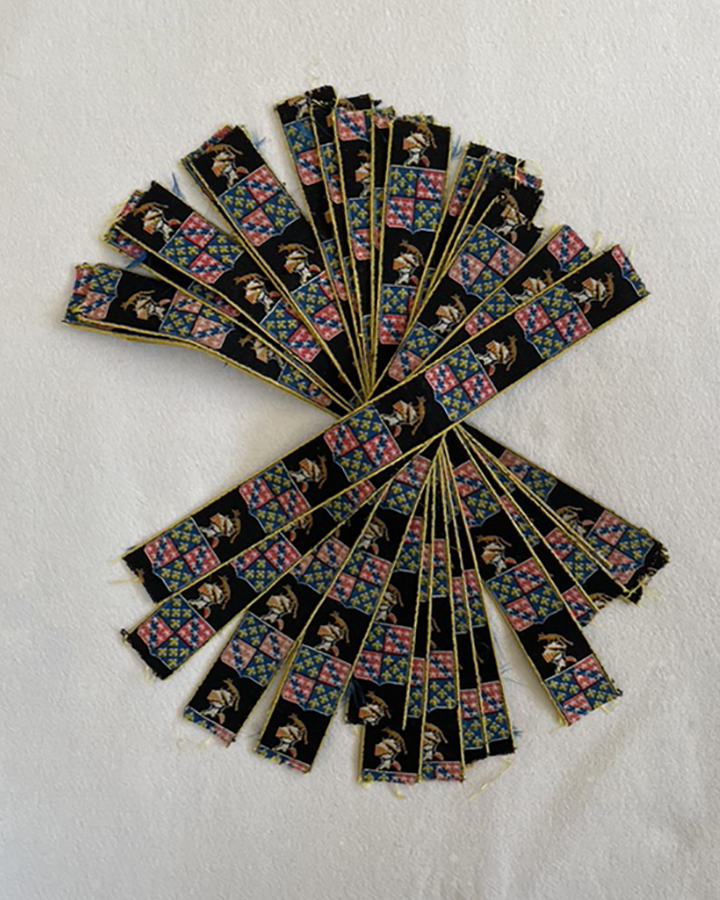 17 Livery Braids
19th c
Beautifully tightly woven. Are they French with the fleur-de-lys on the shield?
Cataloguing
Seventeen woven lengths featuring a shield divided into four with fleur-de-lys and stars, a knight above with a fox on his helmet, all in shades of red, yellow, mid blue, white, brown on a black ground, edged in yellow.
All approximately 14 in x 1 1/4 in; 36 x 3+ cm
Condition
Excellent.
Price: £200 | $270 | €240