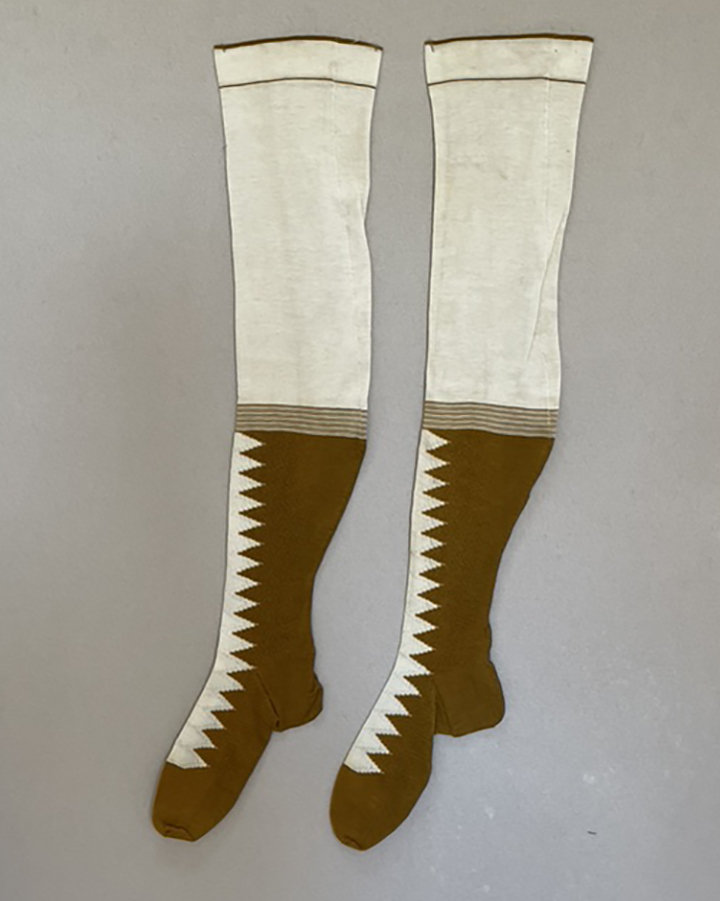 SOLD
Two colour Stockings
1870-80s
Such fun and unworn.


Cataloguing
The lower half of these ladies cotton stockings are knitted with a zig zag perforated pattern, the front section in ivory and the back in a bronze or tan colour, all below some narrow horizontal stripes, the to section in ivory, a seam runs the length of the stockings.
Toe to heel 8 3/4 in; 22 cm.
Top to heel 23 in; 59 cm.
Condition
Excellent. Unworn. They must have been put away since they were made.