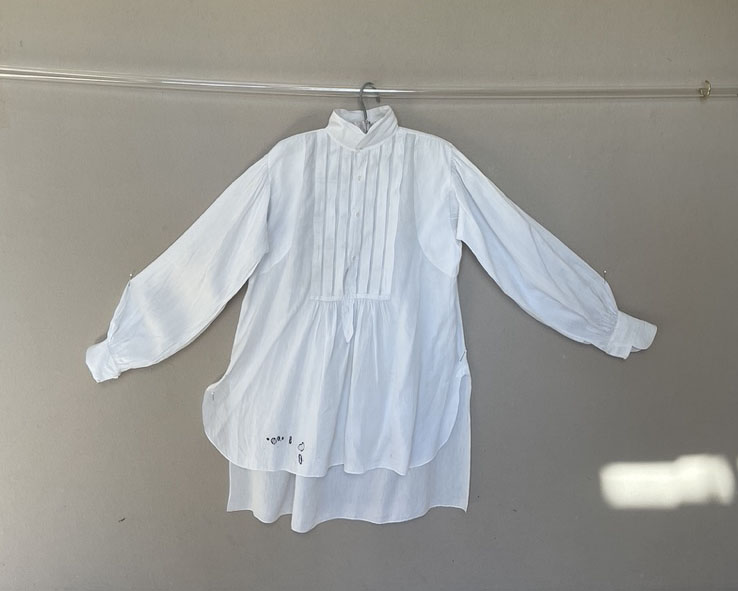 Gentleman's Shirt
1840-50
Of very fine linen. This shirt feels and hangs beautifully and is clearly of very good quality. I have just washed it and removed the light staining to the front.
Cataloguing
Of T shape fine linen, the high collar with four mother of pearl small buttons to the front opening, each side flanked by three pleats, another two buttons on a tail below the pleated insert, the shoulders with a horizontal shoulder panel, the tightly gathered sleeves on a double thickness front panel, gussets underarm, very full sleeves, caught in curved shape deep cuffs with two small mother of pearl buttons, the side slits with reinforcing gussets, the back of the shirt longer,
Condition
I have just washed this and it is looking good, now no staining to the front. There are two splits one above the other, a total of 2 in; 4.5 cm. You will see the black (burn) holes covering an area of 4 x 21/2 in; 10 x 7 cm.
There is a unreadable ink name to the lower left front.
Price: £400 | $490 | €460