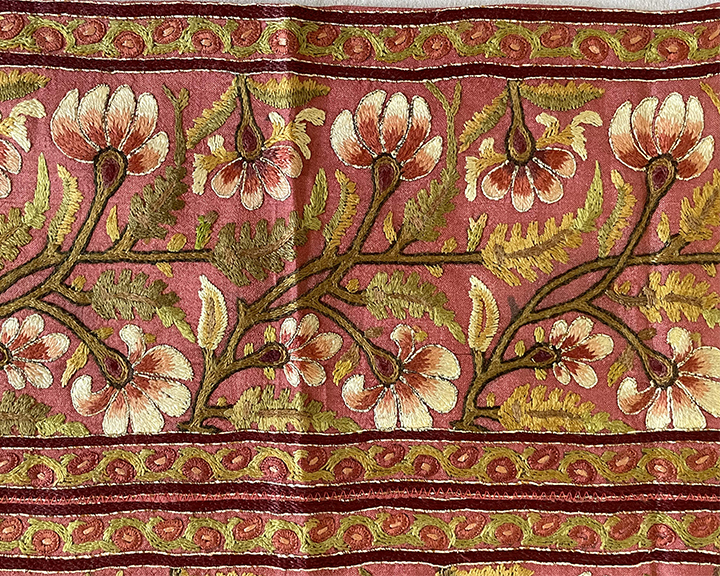 Leek Embroidery Society
c 1900
Great colours and it is nice to see the original hand block printing to the right hand end of the first border, which has not been embroidered. The tussor silk would have been imported from India and dyed by Thomas Wardle.* These pieces would look good framed. I can sell them seperately.


Cataloguing
Two borders, each embroidered with terracotta, cream flowers, with three repeats of slanting flowers with green and yellow leafy stems, between narrow borders with a wavy bud and stem design, all on terracotta tussur silk.
17 1/2 x 8 1/2 in; 45 x 22 cm


Condition
Very very good. There is machine stitching to the short edges, presumably to stop the fraying. Whether this is original I am not sure. The right hand border has a couple of small holes to the centre, which can only be seen by holding the piece to the light. Once framed or mounted these will not show.
Comments
* www.meg-andrews.com/articles/Leek-Embroidery-Society
Dye, Print, Stitch.Textiles. Textiles by Thomas & Elizabeth Wardle by Brenda M King.
Silk and Empire by Brenda M King
Price: on request
Ref N°: 8686