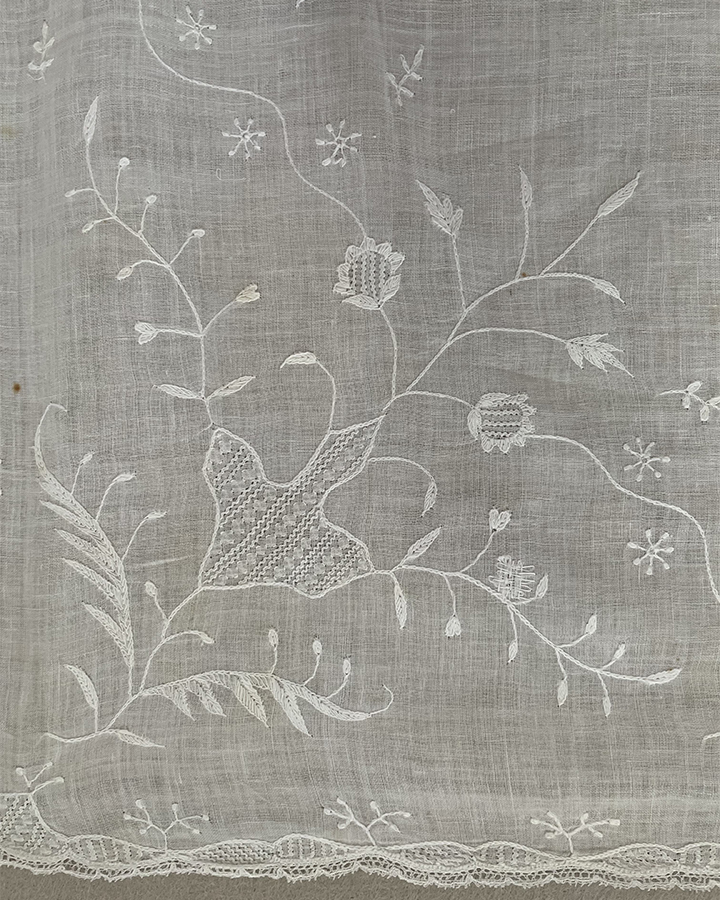 SOLD
Large Fichu
18th c
It is always nice to find a large embroidered fichu. This one has a particularly elegant design.
Cataloguing
Fine muslin with two opposing side embroidered in white cotton with a rocky outcrop worked in drawn threadwork from which spring a pair of flower heads, similar worked, other leaves and tendrils, the sides with a meandering thread scattered with strawberry and medlar? plants, small leafy sprigs and star like flowers, the fruits in drawn threadwork, the edges with undulating hillocks similar worked and edged with bobbin lace.
36 in; 90 cm square.
Condition
There is one very very light yellowish mark to one double sprig flower. A few small pin head holes. An old darn 1/4 in; 1 cm dia. to centre of the fichu.