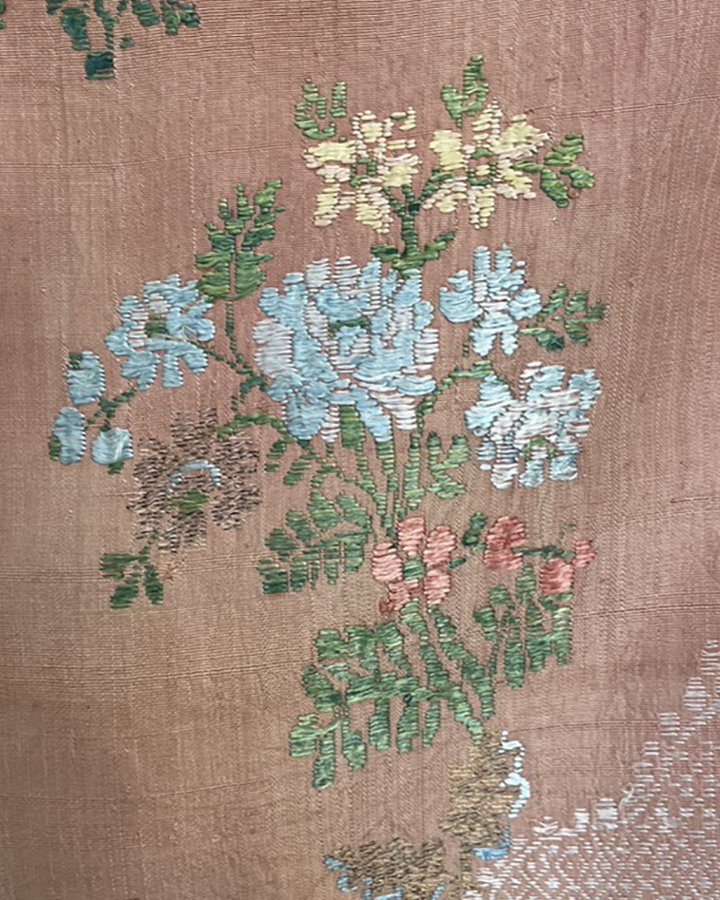 Spitalfields Salmon Brocade
1760s
Lovely shade. A Skirt length. One full repeat.
I have two more lengths of similar silk. Both have marks. I think these lengths have been washed, as they are rather soft. Good for inspiration.
Cataloguing
The salmon silk ground woven with a ivory lace meander with sprays of flowers in palest primrose, coaral, pale blue and green, with touches of bronzes and brighter yellow.
38 x 20 in; 97 x 51 cm
Condition
The top 3 in; 8 cm has a mark. Otherwise no markings. Possibly washed, because the lengths are very soft, but no colour run. The very edges near the selvedge, which have been turned under are a slightly stronger shade.
Price: £350 | $430 | €410