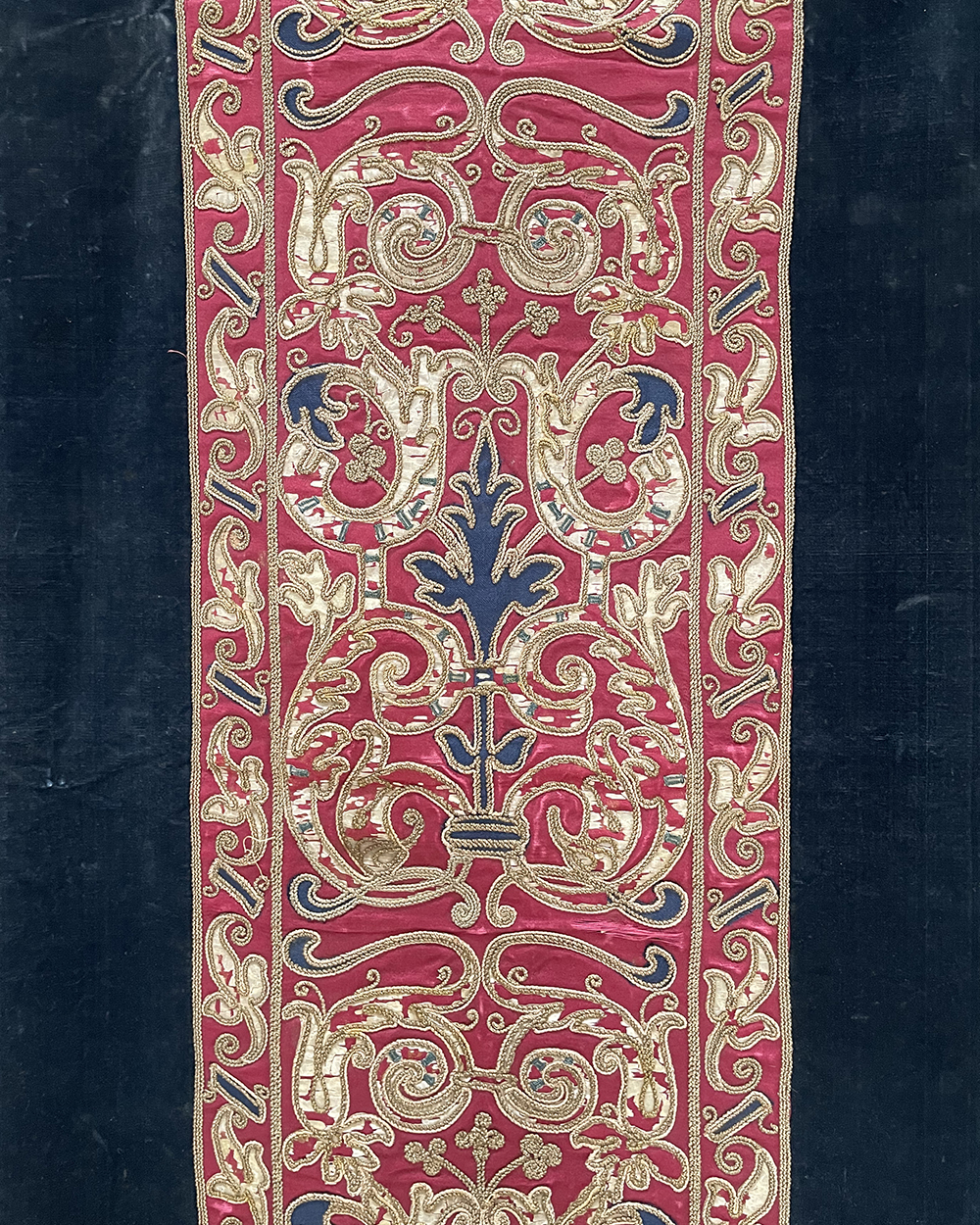 Italian Hanging
Early 17th c
A very attractive long length which would look good as a runner on a piece of furniture or to use as a hanging. It just needs a piece of velcro sewing to the back. Great design.
I think the double cording edging is in fact very tight embroidery . It does not appear to be applied, but worked onto the red silk.
Cataloguing
The red silk ground appliqué with blue and caramel silks outlined in silk cord which resembles gold.
Applied to a dark blue velvet ground with old gold braid, two ends with gold fringing ,lined in crimson sateen cotton.
Appliqué 6ft 7 in x 9 in; 2m x 23 cm
The velvet 7ft 4 in x 17 1/2 in; 2.25m x 45 cm
Upright repeat 12 in; 30 cm
Condition
The creamy silk between the cording has disintegrated in the main, but actually it does not detract from the overall look. There are a few areas where the crimson silk ground has slightly shredded, but very small and hardly noticeable. The sea green velvet has a few marks, but hey this is early 17th century!
Price: £750 | $920 | €860
Ref N°: 8815